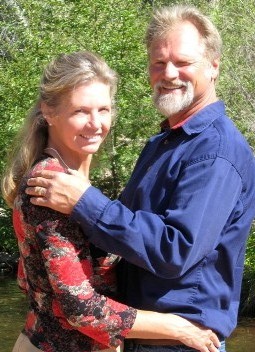 HOME
ABOUT
LINKS
CONTACT
BUY ART
Jonathan The Bear Man
email: [email protected]
phone: (307) 886-9862
fax: (307) 886-1135
Jonathan's Studio
P.O. Box 1329
Afton, WY 83110
A Note By Jonathan

Providence and the help of others have been a tremendous blessing in my life. I want to thank my parents, Larry and Ruth LaBenne for there untiring support. My wife Pamela Ann, for whom words of gratitude are not enough for what she has been to me. My children who have been such a joy. My parents-in-law, Henry and Barbara Litteral who have been like my own parents, and all of my family. I want to especially thank Thousand Trails and four individuals responsible for actually launching my career in art: Jay Jamison who first recognized a sapling and began to nourish it! Rick Yarbrough who carried on that nourishment and was so supportive, Bill Krzyston who literally did the actual launching of my career. Bill you are very special to us and a dear friend, and Ginny Vandorvort who I consider being like my own sister and who had a big hand in promoting my art. Also, the entire town of Idyllwild California who gave so much to the dream of a wood carver. You all know who you are. There are too many to mention here for now. But Idyllwild is truly a place where the dream of artists can be realized! You will always have an exceedingly fond place in my memory. I want to thank all my many patrons for their support and patronage of my art. I want to thank my web site designer Jeremy Wilkins for his excellent service producing this site.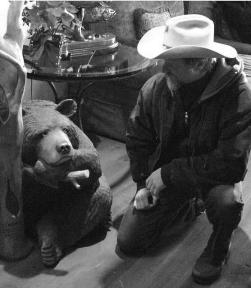 Last, but by far most important, I want to thank the Creator of all that is made. The Creator of the world and all the universe, and especially the mountains and wild creatures of which I am so fond; the Lord Jesus Christ. For giving me the exact measure of talent that would bless me the most; for His providence in my life; but most of all for the supreme work of the Cross and shedding of his blood for my sin. Lord, you are the reason for beauty and you are risen and interceding for all who have put their trust in you. You are the Son of God and there is no other God beside you nor will there ever be! You never had a beginning and you will never end. All praise, honor and glory be to you who designed all that is worthy of art and from your hand I receive life, breath, our living and health and the joy that is matched by nothing else that can be given to man. You are the second person of the one and only God, the great I AM. There is no security like you and there is no love that can come close to Yours!!! I love You but have no doubt that my love is like that of a newborn infant compared to Your great love for me and the world!

For God so loved the world that He gave His only begotten Son that whosoever believeth in Him should not perish but have ever lasting life! John 3:16

Thank you Father in heaven for your promises in the Lord Jesus Christ. Amen.